Chapuis, Chapuis & Cheese - June Wine Tasting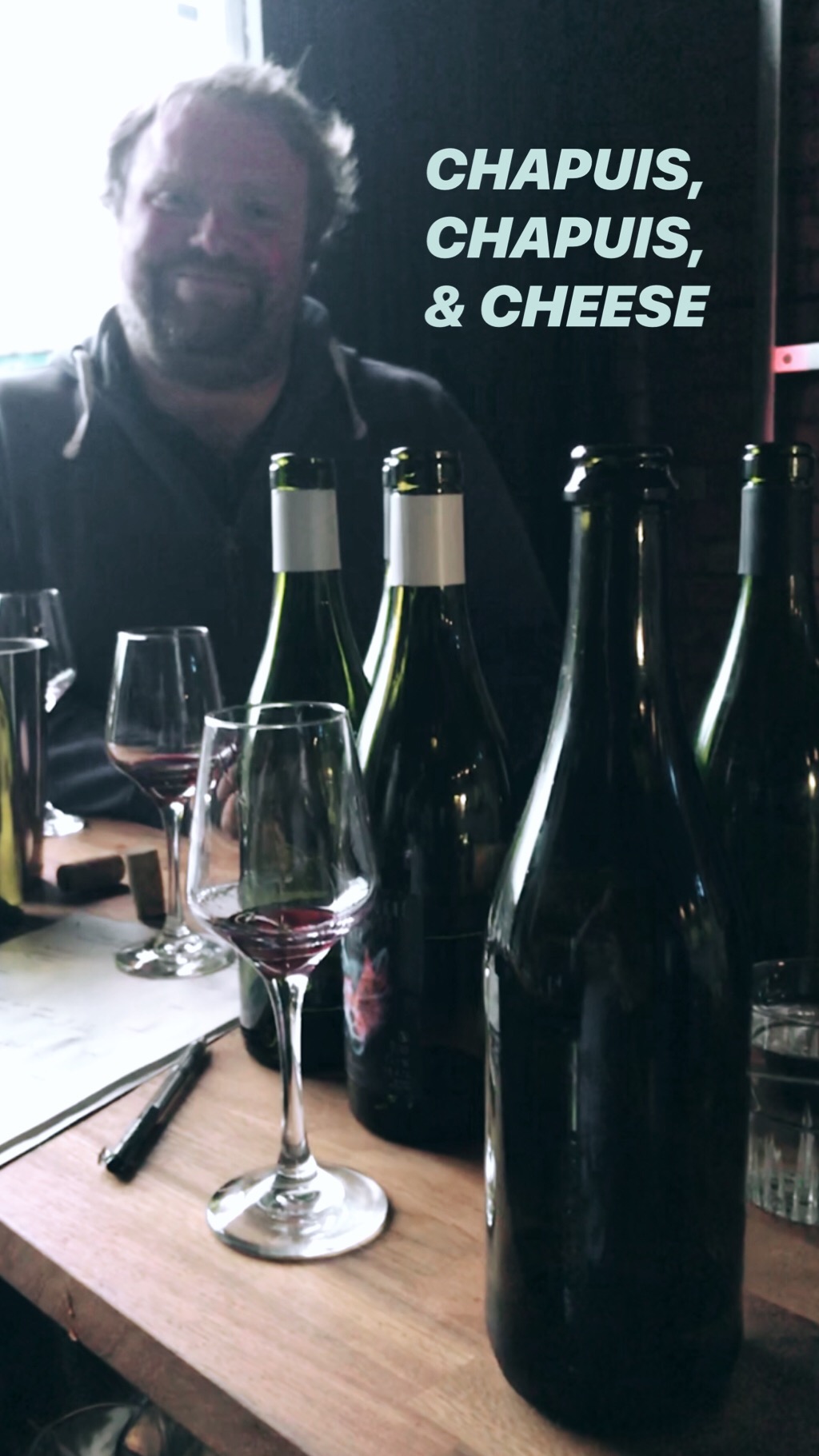 Chapuis, Chapuis & Cheese - June Wine Tasting
26/06/19
We're incredibly delighted to have just received delivery of the new vintage of wine from Romain Chapuis. Regulars at the bar will know how enthusiastic we were about pouring the 2017 vintage, but we can barely contain ourselves with the 2018!
We'll be sharing and chatting about Romain's wines spanning red, white, rosé and maybe even a cheeky skin contact! As always our tastings are wonderfully casual, with questions and chatter wholeheartedly encouraged.
Romain is predominantly based in the Côte De Beaune, but has a penchant for showing what can be achieved with thoughtful, humble, low-intervention wine making in more humble appellations.
Joyfully I can also tell you that we'll be joined by enthusiastic story teller, fountain of knowledge, and all round nice chap Mr Andrew Corben-Clarke, the importer of Romain's wines.
New for June, based on enthusiastic recommendations from previous attendees, is an optional CHEESE PAIRING!!
As usual cheese plates and charcuterie will be available on the evening, but at an extra tenner the cheese pairing provides exceptional value. For those who opt for the tasting without the cheese pairing we guarantee it will not impair your enjoyment of the evening.
£20 per head or £30 with cheese.
7pm, Wednesday 26th June 2019.
sold out